Position Title: A Newly Minted Master of Library Science with a concentration in Archives Management looking for jobs and working in tech support in the meantime.
Type of Repository: While I'm currently not working in the field, I have experience in Academic and Public Libraries and well as interning in several Archival repositories.
Location: Boston, MA
My Tattoo: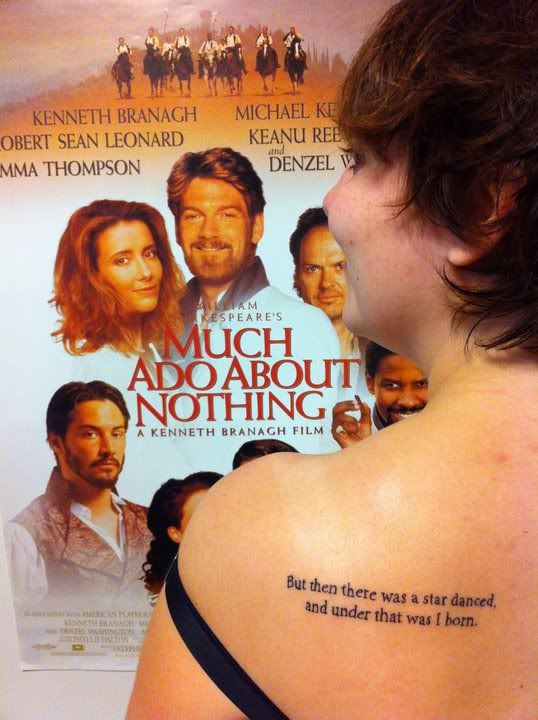 But then there was a star danced, and under that was I born.

-Beatrice, Much Ado About Nothing, Act II, scene i, lines 140-1.
I got this at the Boston Tattoo Convention summer of 2010 by Moose Tattoos and Piercings.
I wrote my undergraduate thesis on Shakespeare's Much Ado About Nothing. I'd loved the play before and was completed obsessed with it after. Beatrice is my favorite character, filling each scene with life, spunk, and humor like no other character I have ever read. This line embodies her spirit best, I feel - laughing in the face of adversity and pain. I wanted to keep a piece of the play with me, to grow as I grow.
I also feel this line pretty much sums up my personality in one sentence.